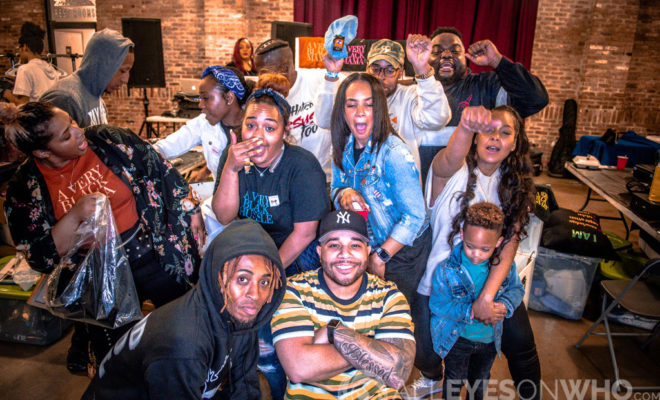 Style
Covered By God 1 Year Anniversary Pop Up Shop
By
|
Congratulations on the one year anniversary of Covered By God Pop Up Shop, it was definitely a success bringing all types businesses under one building.
Thanks to all the businesses that participated in this event and definitely looking forward to the next event. Thanks to friends and family for coming out without you this definitely would not have happened.
With all that is happening in our society it is important that we get together and bring wealth back into our communities and neighborhoods. All Eyes On Who is looking to support 100% to ensure success and longevity.
Speacial thanks to Rhyme Antics, Eyara Petite Pieces, Zuri Lee, Moz's Finger Lickin' BBQ, B.Dai, Positivity To Prosperity,27|East Cosmetics, My Girlfriend's Closet Boutique, RB Sweet Treats, MXC, Beauty Adourned, Holistic Remedies LLC, Fashion 101, A Very Black Activity, The North Line, Mama & Flame, The Cool School of Performing Arts, Pooka
Please follow the brands below to get your updates on their new items or promotions.
@wearforbidden
@rhymeantics
@eyarapetitepieces
@zuri_lee
@mozfingerlickinbbq
@127east
@b.dai_collection
@positivitytoprosperity
@mygirlfriendsclosetboutique
@beinpowered
@genisethomas
@rbsweettreats
@beautyadourned
@holisticremedies_llc
@fashionmajor101
@averyblackactivity
@north_breast
@mamaandflame
@zettab_cool
@theekhatorlabel
@pookalita